Images of Couch Potato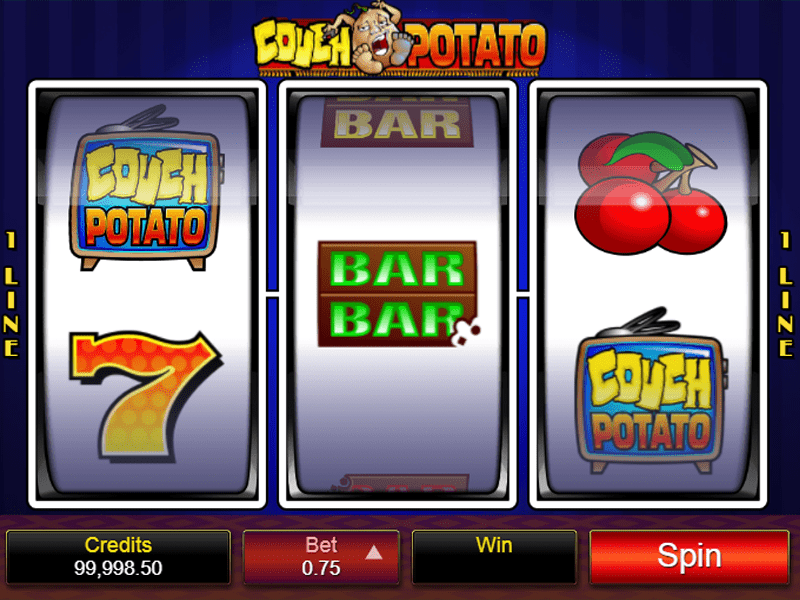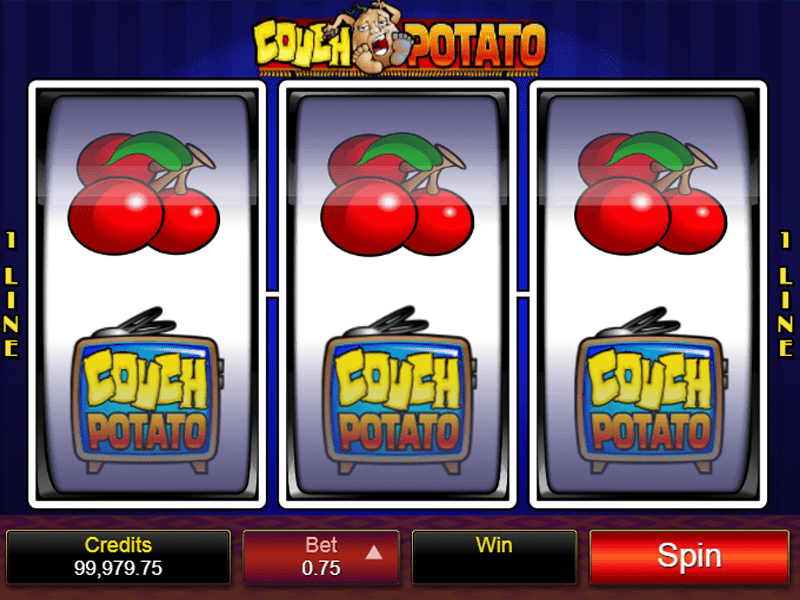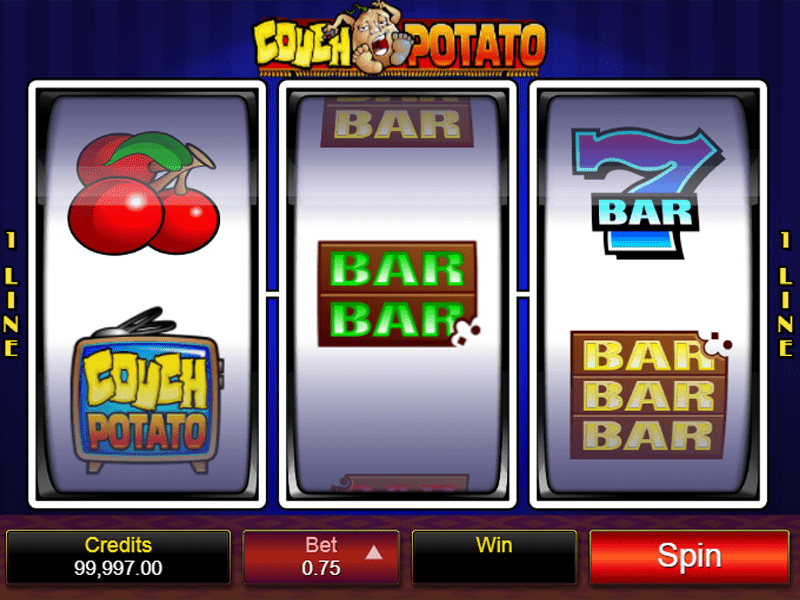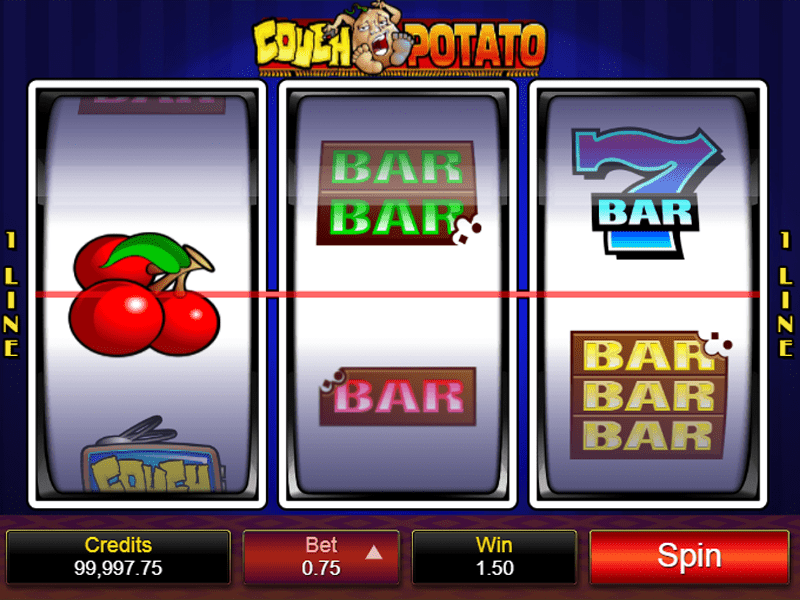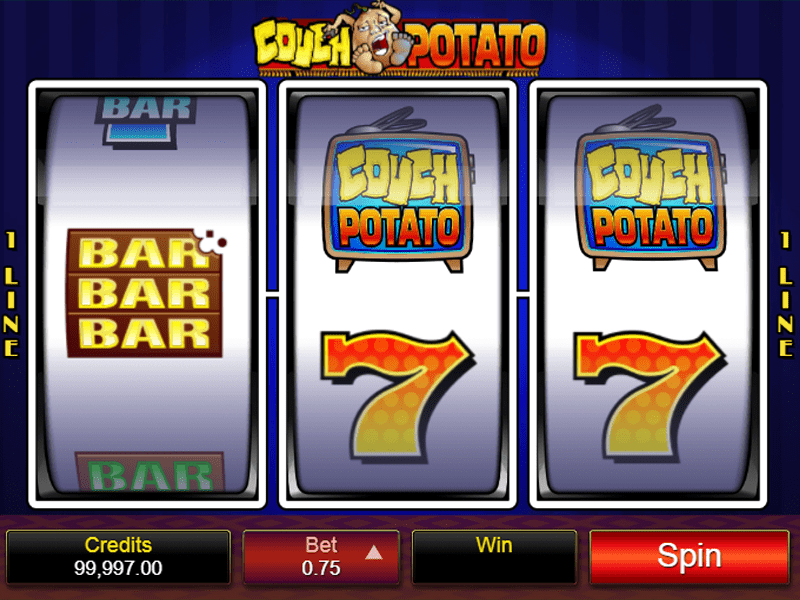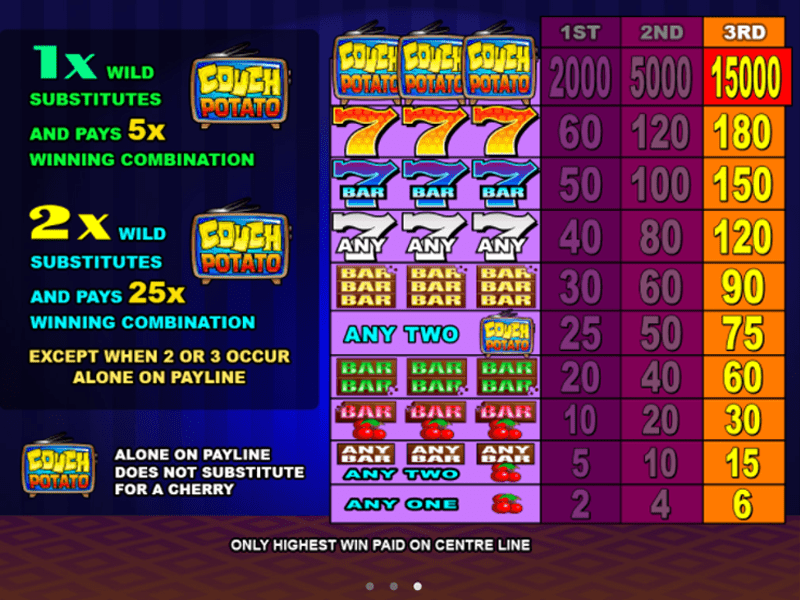 Best Microgaming Casinos to Play For Real Money
The Couch Potato slot can be played for free at any USA online casino that offers games from Microgaming. Most online casinos nowadays include games from Microgaming as it is one of the best developers out there, so you should have no problem finding the Couch Potato slot on top international casino sites. A lot of online casinos also offer bonuses (both deposit-based and no deposit bonuses such as free spins) to play this game on. Using these promos is a smart way to try out a new slot like Couch Potato as it offers the chance to win real money with very little if any risk. Below, we included our top 3 Microgaming online casinos that offer this free to play slot along with the welcome bonus you'll receive on your initial deposit.
Tropezia Palace Casino: Established in 2010, Tropezia Palace Casino is a top choice for online players across the globe, providing loads of promotions and bonuses along with a plethora of casino games from several leading software providers, including Microgaming. Newcomers can play the Couch Potato slot with a 100% match bonus of up to $100 on their initial deposit to further increase their chances of winning.
All Slots Casino: Established in 2000, All Slots Casino is one of the oldest and most respected gambling sites in the industry, providing an excellent variety of Microgaming titles to players around the world. With a 100% match bonus of up to $1,500 spread across your first 4 deposits, you'll have ample opportunities to win big while playing the Couch Potato slot on both your desktop and mobile device.
Bet365 Casino: Established in 2001, Bet365 Casino is one of the leading gambling sites in the industry with an astonishing selection of promotions and bonuses along with a diverse variety of casino games from multiple software providers. Register today and claim a 100% match bonus up to $200 on your initial deposit to significantly prolong your gaming experience while exploring the Couch Potato slot from Microgaming.
How to Play Couch Potato Free Slot Machine
The charm of the Couch Potato free slot lies in its simplicity - it's WYSIWYG (What You See Is What You Get!), and there are no hidden surprises here - it's easy to play, free, and lots of fun.
The layout of the Couch Potato slot is fairly basic. The main game icon/logo consists of a yawning potato face seemingly lazing around between the words "Couch" and "Potato". The graphics and fonts are a nod to the arcade games that used to be played before - a simple presentation of 3 reels with a few buttons below them to choose your bet amount, along with a big "SPIN" button to give the reels a twirl for free.
The betting options when playing the Couch Potato slot at the best USA online casinos are fairly limited. You can either choose to play this game for free or if you want to wager real money then you can bet between $0.25 and $15.00 per spin. What you're essentially betting are "coins" with your coin value taking a minimum of $0.25 and a maximum of $5.00. For each spin, you can choose to bet either one, two, or three coins, with the total bet value, therefore, falling between the limits of a minimum of $0.25 and a maximum of $15.00. It is highly recommended that you choose to bet using the three-coin option to maximize value when you do win. Of course, you can always use the demo version to play the game for free. An autoplay option is also included if you wish to spin the wheels repeatedly without interruption.
The symbols on the reels can either be differently designed 7's, or BAR's, or Cherries, or the Wild (Couch Potato) symbol. These symbols will land anywhere on each reel - however, the final win amount (if any) will only count using symbols that land on one line (towards the middle of your screen).
There is just one payline per spin available on the Couch Potato Slot, which makes the rules fairly easy to understand - hit one or more symbols on one line and you will get some return on the bet amount. Make sure to use our free demo mode to get acquainted with the payline and how it works before playing for real money.
The Wild symbol in the Couch Potato slot consists of a TV screen with the words "Couch Potato" written on it and it has significant value. If one of these symbols lands on one line, your prize payout gets multiplied by 5x. If two of these Wild symbols come in, the multiplier increases to 25x. And the jackpot is hit when all 3 reels have a Wild Couch Potato symbol on one line - this gives a humongous 15,000x multiplier (when using the 3-coin option) making a maximum win amount of $75,000 possible. There are no scatter symbols or bonus features on the Couch Potato slot.
The game objective of the Couch Potato Slot is to spin the wheel and hope that the favourable symbols line up on one line in the middle of your screen. Only a specific combination of the various symbols will give a return on investment, otherwise, your bet amount is forfeit. Feel free to try out the demo version (that allows you to play the game online for free) on our site above to get a taste of this online slot and its settings. The game screen is scrollable - the screen to the right of the main playing console (use the right arrow icon) will show you the table of rewards/multipliers, while the screen on the left (use the left arrow icon from the main playing area) allows you to set options such as coin size, number of coins per spin, autoplay, sound settings and so on.
Couch Potato Slot Bonus Features
The free to play online game from Microgaming does not have any scatter symbols or bonus features seen in a lot of other free games. The only multiplier that is available is the Wild (Couch Potato) symbol that multiplies whatever winnings are on one line by 5x, while 2 Wilds results in a 25x multiplier, and the maximum winnings come if you hit 3 Wilds. As an example - saying your winning line consists of 1 cherry and one Wild symbol - normally, the single cherry would give you a 2x return, but because of the presence of the Wild symbol, the award goes up 5 times and results in a 10x return.
Couch Potato Slot Machine RTP, Volatility & Jackpots
This online slot has a high Return to Player of approximately 97% which is a tad better than what most other online slot games give, so this game represents a better return of investment. That said, the volatility and variance of this game are quite high. To put it simply, the high volatility means that you will need patience and a decent bankroll to make many spins (unless you get massively lucky early on) but when you do hit a multiplier it will be worth the wait. The maximum multiplier possible is 15,000x and considering that the maximum coin value is limited to $5, this means that a max win of $75,000 is possible off any one spin.
Couch Potato Slot Very Popular Among USA and Canadian Players
Ever since its inception, this free to play online slot has found a lot of takers in the English-speaking part of the world, presumably due to the use of the specific word "Couch Potato". The game, especially the free version, is quite popular in US no deposit casinos, and in Canada. Gameplay stats show that it is played equally frequently on the free version as well as for real-money bets, which shows that this free online slot has equal value both from a fun perspective and from a money-winning aspect. This slot can be played at any online casino in Canada hosting Microgaming games, free or otherwise, that is legal in that particular jurisdiction.
About Microgaming Casino Software
Microgaming has consistently released many of the best online casino games in the market today. They have been pioneers of the online industry, having been set up back in the 1990s (before the internet was even a thing!), and winning numerous awards over the years while leading ground-breaking new technologies and innovations in the industry. Their software is well known for its excellent graphics, great game performance, various free play options, and good return to player rates. It is, therefore, no wonder that a lot of top USA online casinos host free games developed by Microgaming.
More Microgaming Free Slots to Play
Microgaming has a history of developing and releasing some very popular titles over the years, a lot of which you can play using free spins bonus codes. The reason for the popularity of Microgaming is the attractiveness of the graphics, game performance, and also because they develop online slots that follow (and sometimes start) the latest trends in the market. Right from the world-famous Mega Moolah (probably one of the most renowned jackpot slots of all time) released all those years ago and still as popular as ever, to the more relatively recent Age of Conquest, Immortal Romance, Ancient Fortunes Zeus, Avalon, Lara Croft Tomb Raider, Animals of Africa, and hundreds more, this provider has brought out many free to play online slots that you can sink your teeth into. Almost every game that Microgaming develops has both real money and free play options to choose from. Find the best Microgaming online casino sites here.
Other Popular Free Online Slots
While Microgaming is one of the best developers out there, there are a few others that can rival it for the size and ability to dish out quality free to play online games. These include NetEnt, Playtech, Real Time Gaming (RTG), Evolution Gaming, International Gaming Technology (IGT), and a few others, all of whom have developed free and real-money games. Some top free online slots from these developers include Gonzo's Quest, Aloha Cluster Pays and Secrets of Atlantis from NetEnt; Green Lantern, Top Gun and Ace Ventura from Playtech; Golden Eagle and Panda Palace from IGT, and a plethora of live dealer games (their speciality) from Evolution Gaming. You should be able to play most of these online slots for free in the USA, apart from live-dealer games which are only accessible with real money.
Top Free Slots Categories & Themes
There are various categories and themes that the thousands of currently available free online slots fall into. Most slots are either 3-reel or 5-reel, can range from one to many paylines, and their themes can be anything from fruits to Vegas games, to movie titles, to animals, and lots of others. With 3-reels and 1-playline, and some old-school graphics and fonts to go with it, Couch Potato falls firmly into the "Classic/Retro" variety of slots. This free to play game is great if you just want to try your luck out over a traditional slot machine without too many bells and whistles.
Tips for Playing Couch Potato
Use the 3-coin option per spin - the multiplier increases at a disproportionately high rate for the Jackpot win.
Set a budget - many spins will be required before hitting a big multiplier so ensure you stay within limits and don't get carried away.
Set a time limit - online games are fast-flowing and it's easy to lose track of time so set a time lime and if things aren't going too well, come back another day to try.
Gameplay is better on the mobile app - practice for free using the demo version.
Have patience! This is a highly volatile game and there will be long periods of drought before a big multiplier.
More Free-to-Play Slot Machine Games